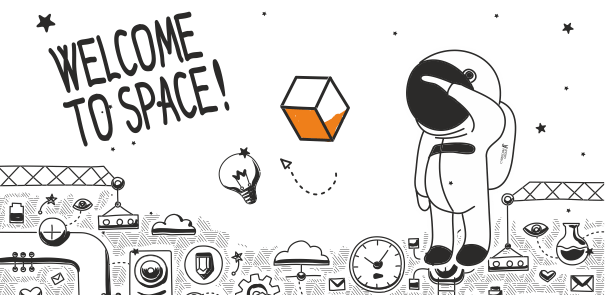 DLACZEGO  CYBERCOM:
Cybercom Poland to MY i nasze PASJE! Wierzymy w zespół, współdziałanie i mamy odwagę realizować śmiałe, zaawansowane technologicznie projekty. Wspólnie tworzymy międzynarodowe środowisko pracy i wysoka kulturę organizacji w obszarze wytwarzania oprogramowania i projektowania rozwiązań IT. Jako część szwedzkiego Cybercom Group wspieramy równość i partnerstwo. Staramy się tworzyć miejsce pracy przyjazne ludziom i stymulujące do rozwoju.
Projekt:
Do naszego zespołu poszukujemy specjalistów, którzy razem z nami będą rozwijać symulator sieci komórkowej. Naszym codziennym zadaniem jest wprowadzenie adekwatnych zmian do urządzenia, by móc przetestować nowe funkcjonalności stacji bazowej LTE. 
Do Twoich obowiązków należeć będzie:
Implementacja nowych funkcjonalności;
Analiza i tworzenie dokumentacji;
Testowanie/troubleshooting. 
Kwalifikacje:
Jesteś C++owcem, od co najmniej 4 lat;
Posiadasz doświadczenie w znajdowaniu i niwelowaniu problemów wydajnościowych;
Posiadasz doświadczenie w tworzeniu oprogramowania paradygmatem OO;
Znajomość zagadnień z obszaru sieci komputerowych i ich konfiguracji nie jest ci obca;
Masz bardzo dobrą znajomość struktur danych;
Dobrze znasz system operacyjny Linux i terminal Basha;
Posiadasz umiejętność analitycznego myślenia oraz szybkiego uczenia się;
Lubisz pracę w zespole;
Nie boisz się codziennych agile'owych wyzwań i współpracy z zespołami anglojęzycznymi.
Mile widziane: 
Znajomość standardów i protokołów sieci mobilnych- LTE, UMTS, GSM i/lub chęć rozwoju w kierunku telecomowym;
Znajomość Javy;
Znajomość języków skryptowych, takich jak Python lub Ruby.
Oferujemy:
Przychodzisz i wychodzisz z pracy niemalże, kiedy chcesz;
Możesz pracować zdalnie;
Masz nieograniczone możliwości rozwojowe w pionie i poziomie;
To Ty decydujesz, na co wydajesz budżet na rozwój (szkolenia techniczne, językowe, kompetencje miękkie, dofinansowanie certyfikatów, konferencje);
Kultura organizacyjna oparta na dzieleniu się wiedzą;
Masz ciekawy pomysł? Pomożemy Ci zrobić z tego produkt;
Elastyczne formy współpracy: umowa o pracę lub kontrakt B2B;
Szereg inicjatyw, które odciągną Cię od codziennej pracy 😊
Or, know someone who would be a perfect fit? Let them know!