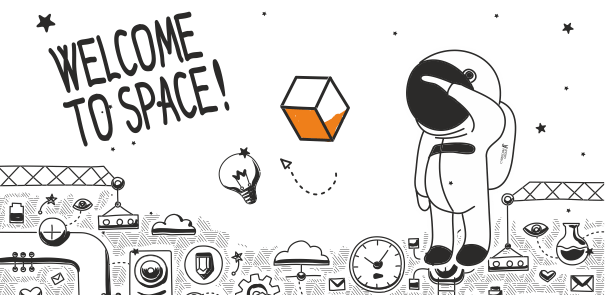 DLACZEGO  CYBERCOM:
Cybercom Poland to MY i nasze PASJE! Wierzymy w zespół, współdziałanie i mamy odwagę realizować śmiałe, zaawansowane technologicznie projekty. Wspólnie tworzymy międzynarodowe środowisko pracy i wysoką kulturę organizacji w obszarze wytwarzania oprogramowania i projektowania rozwiązań IT. Jako część szwedzkiego Cybercom Group wspieramy równość i partnerstwo. Staramy się tworzyć miejsce pracy przyjazne ludziom i stymulujące do rozwoju.
 Projekt:
Rozwój aplikacji wspierającej procesy biznesowej z obszaru finansów. Obok rozbudowanej konfiguracji tworzenia powiązań zaimplementowane są algorytmy rozmytego wyszukiwania części wspólnych dokumentów. Projekt jest tworzony przy użyciu najnowszych technologii, tj. ASP.NET Core 3, ReactJS oraz Docker. Implementacja warstwy serwerowej i klienckiej rozwiązania w bliskiej współpracy z zespołem developerów Cybercom, jak i zespołami po stronie klienta.
Wymagane:  
Znajomość najbardziej popularnych wzorców projektowych, 
Dobra znajomość i doświadczenie w zastosowaniu technik SOLID i ACID,
Doświadczenie w pracy z: RESTful Web APIs, C# 8 and .Net Framework, Microsoft SQL Server & Transact SQL, GIT, Docker, Unit Testing framework (xUnit),
Dobra znajomość języka angielskiego, umożliwiająca codzienną komunikację i pracę z dokumentacją techniczną,
Umiejętność pracy w zespole znajdującym się w różnych lokalizacjach.
 Mile widziane: 
Znajomość środowiska Azure Cloud,
Architektura oparta o mikroserwisy,
Doświadczenie z:  .Net Core, Dapper , React.js, Powershell, Azure DevOps, Jenkins.
 Oferujemy:
Możliwość pracy zdalnej;
Masz nieograniczone możliwości rozwojowe w pionie i poziomie;
To Ty decydujesz, na co wydajesz budżet na rozwój (szkolenia techniczne, językowe, kompetencje miękkie, dofinansowanie certyfikatów, konferencje);
Kultura organizacyjna oparta na dzieleniu się wiedzą (Cyberseminaria, mentoring);
Masz ciekawy pomysł? Pomożemy Ci zrobić z tego produkt;
Repozytorium opensource dla geeków;
Elastyczne formy współpracy: umowa o pracę lub kontrakt B2B;
Szereg inicjatyw, które odciągną Cię od codziennej pracy.
Or, know someone who would be a perfect fit? Let them know!