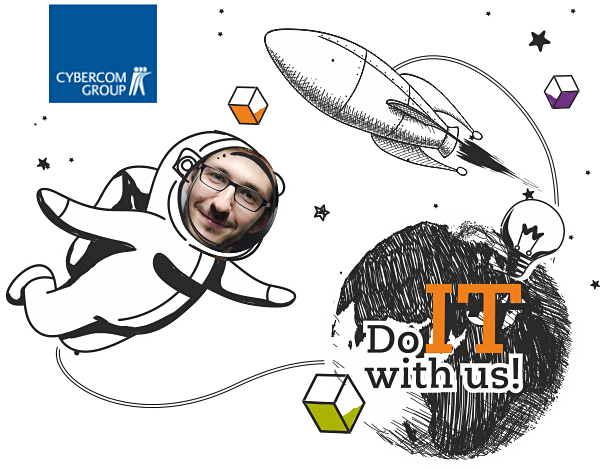 DLACZEGO  CYBERCOM:
Cybercom Poland to MY i nasze PASJE! Wierzymy w zespół, współdziałanie i mamy odwagę realizować śmiałe, zaawansowane technologicznie projekty. Wspólnie tworzymy międzynarodowe środowisko pracy i wysoką kulturę organizacji w obszarze wytwarzania oprogramowania i projektowania rozwiązań IT. Jako część szwedzkiego Cybercom Group wspieramy równość i partnerstwo. Staramy się tworzyć miejsce pracy przyjazne ludziom i stymulujące do rozwoju.
Czym będziesz się zajmować ?:
Wsparcie klienta w zarządzaniu insfrastrukturą Cloud
Projektowanie i tworzenie rozwiązań w oparciu o rozwiązania AWS
Wdrażanie najlepszych praktyk bezpieczeństwa
Pisanie infrastruktury za pomocą Terraform/Cloud Formation
Kwalifikacje:
Minimum 3-4 lata pracy w projektach związanych z projektowaniem rozwiązań na platformie AWS
Minimum Associate level of certification in AWS (Solution Architect, Developer or SysOps)
Doświadczenie z Kubernetes i/lub Docker
Znajomość i doświadczenie w pracy z narzędziami IaC jak Terraform lub/i Cloud Formation
Doświadczenie w integracji aplikacji i w optymalizacji rozwiązań.
Znajomość limitów i ograniczeń serwisów AWS.
Doświadczenie w projektowaniu i wdrażaniu CI/CD (narzędzia AWS, Jenkins i inne)
Umiejętne wykorzystanie Security Best Practices w projektowaniu rozwiązań
Znajomość Well Architected Framework
Osoba zmotywowana i chętna do pełnienia roli Leadera zespołu
Dobra znajomość języka angielskiego 
 Mile widziane: 
AWS Solution Architect Professional i/lub AWS DevOps Engineer Professional
One or more AWS Speciality certification
Certyfikat HashiCorp Terraform Associate
Doświadczenie w przeprowadzaniu WAR
Oferujemy:
Przychodzisz i wychodzisz z pracy niemalże, kiedy chcesz;
Możesz pracować zdalnie;
Masz nieograniczone możliwości rozwojowe w pionie i poziomie;
To Ty decydujesz, na co wydajesz budżet na rozwój (szkolenia techniczne, językowe, kompetencje miękkie, dofinansowanie certyfikatów, konferencje);
Kultura organizacyjna oparta na dzieleniu się wiedzą (Cyberseminaria,  mentoring);
Masz ciekawy pomysł? Pomożemy Ci zrobić z tego produkt;
Repozytorium opensource dla geeków;
Elastyczne formy współpracy: umowa o pracę lub kontrakt B2B;
Szereg inicjatyw, które odciągną Cię od codziennej pracy 😊
Or, know someone who would be a perfect fit? Let them know!